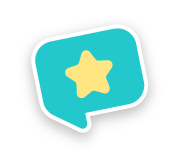 July
2021/22 Notice of Introduction Seminar for New Students
2021-07-23
Welcome to the big family of Fun Creative Kindergarten! The first day of school is on 11th August, 2021 (For K2 & K3 students: 12th August). We have arranged an introduction seminar for the parents of our new students before their child starts their learning journey with us. Please find the details below:
Date

7th August, 2021

Time

10:00am – 12:30pm

Remarks

Only one parent of each student is needed to attend. Students do not have to attend.
If the EDB announce a class suspension due to the pandemic, weather or other reasons, the seminar will be canceled.
Please feel free to contact the school at 2702 7188 / 2702 7838 for enquiries.