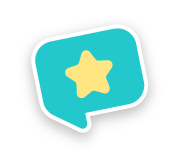 August
2022/23 Theme of Birthday Parties
2022-08-17
17th August, 2022
Dear parents,
A child's birthday is an important landmark in their growth. We arrange birthday parties in different themes to celebrate and allow them to share the happiness with teachers and peers. Parents can dress-up their child and bring the relevant objects according to the theme listed below.
Date

Birthday Month

Theme

Introduction

26th August, 2022

August – September

The Greatest

Cartoon Show

Every child grows up with cartoons! Let's be the leading role in our show!

28th October, 2022

October – November

Magical hairdos

Children can create unique haircuts and accessories to go with various outfits. Let's see your artistic side!

16th January, 2023

December – January

A Multicultural

Fashion Show

You can dress in a variety of traditional clothing, and let's take on a spectacular fashion show! Which traditional attire will you dress up?

17th March, 2023

February – March

I Am An Aspiring Musician

It is very prestigious to be a musician. Which is your favourite instrument? Bring your instrument and perform a concert with your friends!

25th May, 2023

April – May

'Nutritious Food'

Let's dress up as various foods and play in our 'Fun Farmland.'

7th July, 2023

June – July

Western Cowboy

Bring excitement to our last birthday celebration by wearing a dashing western cowgirl/cowboy outfit!
Your Sincerely,
Fun Creative Kindergarten
Fun Creative Anglo-Chinese Nursery
---
2022/23 "Orff" Musical Parent-child Workshop
2022-08-06
6th Aug, 2022
Dear parents,
The kindergarten have invited the instructors of Carl Orff Kids Music International Education Institute to come to our kindergarten, holding the "Orff" Musical Parent-child Workshop, allowing parents and children to experience the fun of musical education together, and let parents understand their children's actual learning experience in kindergarten through the games. Please find the details of the event below:
Date

11th Aug, 2022 (Thursday)

Time &  Target Person 

Pre-Nursery Class

1:45 – 2:30pm  (max. 30 pairs of parent-child)

K1

2:45 – 3:30pm  (max. 20 pairs of parent-child)

K2

3:45 – 4:30pm  (max. 20 pairs of parent-child)

K3

4:45 – 5:30pm  (max. 20 pairs of parent-child)

Location

School Campus of Fun Creative Kindergarten

Dress-code

Neat School Sport Uniform

Languages

Cantonese

Remarks

1.     Due to the limitation of space and pandemic prevention measurements, only one parent of each student is allowed to participate.

2.     The number of places is limited. If there are a large number of participants, the kindergarten will determine the participating units by lucky draw.

3.     For pandemic prevention purposes, parents participating in this activity must have received three doses of the COVID-19 vaccination. When accessing the campus, parents must provide a photo of the result of the rapid antigen test in addition to scanning the QR code in the "Leave Home Safe" app. Otherwise, you will not be permitted to enter the campus to participate in the activity.

4.     If EDB announced class suspension on the day of the activity, the further arrangement will be informed by the kindergarten.
Your Sincerely,
Fun Creative Kindergarten
Fun Creative Anglo-Chinese Nursery