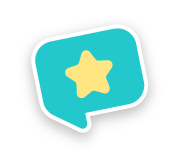 January
2022/23 Parental Seminar: "Tips of Intergenerational Parenting"
2023-01-30
30th Jan, 2023
Dear parents,
We are honored to invite the director of Positive Parents Academy – Mr. Ringle Leung to serve as the consultant of the PTA, and provide parents with different types of training about positive parenting, including various parent lectures on the online learning platform, in the hope that parents can improve their personal sense of well-being, enhance the ability to regulate emotions, communicate with children in a respectful and cooperative manner, infect children in a positive way, reach a more unified home-school cooperative relationship with the school, and focus on solving children's problems.
Therefore, seeing that most families in our kindergarten have grandparents or nannies to take care of their children at home, intergenerational education has become a common phenomenon, and all parenting models have a positive effect on children's physical and mental development. We must understand the pros and cons of intergenerational education, give full play to its advantages while maintaining a good family relationship, so that intergenerational education can become a great help for children's growth. On February 25, 2023 (Saturday), our kindergarten will hold a parent seminar on "Tips of Intergenerational Education" delivered by Mr. Ringle Leung. Parents and grandparents of the students are welcome to participate. Please find the details below:
Topic

Tips of Intergenerational Education

Date

25th Feb, 2023 (Sat)

Location

Fun Creative Kindergarten

Time

10:30 – 11:30am

Target

Parents of Fun Creative Kindergarten's students

Fees

Free

Medium

Cantonese (English translation cannot be provided as the seminar host by a third party)

Quota of Participants

50 persons

*    maximum 4 person to attend per family

*    if the applicants exceed the quota of participants, priority goes to PTA member. The rest will be assigned by lucky drawing

Remarks

Parents attending the seminar are required to take a rapid antigen test of COVID-19 on the day, and only enter the school after obtaining a negative result, so as to prevent the virus from spreading at the kindergarten and affecting the health of teachers and students.
Your Sincerely,
Fun Creative Kindergarten
Fun Creative Anglo-Chinese Nursery
---
2022/23 "My Pledge to Act – Be grateful and treasure what we have, stay positive and optimistic" Scheme Loving Family – Photography Competition
2023-01-16
16th Jan, 2023
Dear parents,
"Happiness" comes from positive emotions, engagement, meaningful life, and the ability to be autonomous. It plays a very important role in the cultivation of positive character. This year's "My Pledge to Act – Be grateful and treasure what we have, stay positive and optimistic. Partial of the scheme has completed. In addition to allowing students to learn independently through different activities, we also hope to improve students' "sense of happiness". Therefore, the school is now holding the "Loving Family – Photography Competition". All entries in this competition will be displayed in the "Outcome Exhibition" of this scheme, awards will be presented to winning entries. Parents are encouraged to participate actively. The details of the competition are listed as below:
Theme

"Blissful Family"

·     As long as it shows a lot of "happiness", different family combination is accepted

Aims

1.     Let students become a person who is full of "happiness", to be able to face all kinds of challenges in the future with an engaging, positive, and optimistic attitude. At the same time, they will not forget to be grateful and cherish the people, and things around them.

2.     Hopefully all families can enjoy and cherish the wonderful parent-child time through "shooting" and enhance the parent-child relationship

Introduction

During Chinese New Year Holiday, parents can participate into an activity that is:

·     cultural

·     artistic

·     sporty

Size and Requirement of the Photo

5R:

12.7cm(5") x 17.8cm(7")

Student name, class and the name of the entry must be written on the back of the photo

Deadline of Submission

3 March 2023

Remarks

The entry will be dis-qualified if it:

·       is political and negative

·       is a late submission

·       does not fulfil the size and requirement

·       has more than one submission
Your Sincerely,
Fun Creative Kindergarten
Fun Creative Anglo-Chinese Nursery
---
2022/23 Notice of "Resume school in phases and orderly manner"
2023-01-11
 11th January, 2023
Dear Parents,
The Education Bureau recently have announced a number of anti-epidemic measures adjustments and arrangements to schools resume normal gradually and orderly, in response to the updates of the HKSAR government's COVID-19 restriction. In accordance with the EDB's guideline and our school's situation, the kindergarten has made the following arrangements, which parents should be aware of:
Adjustment of anti-epidemic measures for parents/visitors and students
Revocation of the "Vaccine Pass" requirement
"Leave Home Safe" has been abolished. The school's "Vaccine Pass" requirement had been canceled since 29th December, 2022. Parents and other visitors are no longer required to provide the "Vaccine Pass" in order to enter the school.
Revocation of "close contacts" and cancellation of quarantine measures
Despite the fact that this modification indicates that anyone who has had close contact with a confirmed case is exempt from quarantine, to protect the health of all students and teachers, and the school is still required to report confirmed cases to the Centre for Health Protection on a daily basis, and to avoid potential class suspension that can affect student's learning progress, if someone who lives with our students is unfortunate being diagnosed with COVID-19, please inform the kindergarten and allow the children to stay at home, observe if there're any symptoms before returning to school.
Arrangement of Rapid Antigen Test
The Education Bureau will maintain the requirement for teachers and students (including those in secondary schools, primary schools, kindergartens, and special schools) to measure body temperature and complete the rapid antigen test (rapid test) before returning to school due to the frequent activities, close contact between teachers and students, high risk of transmission, as students (especially the younger ones) are one of the priority protection groups. The Education Bureau will continue to evaluate the situation and announce future arrangements in due course until January 31, 2023. Until an update arrangement is in place, the rapid antigen test of every one that is entering to the kindergarten should be done every morning before going to school. They can only return to work or classes if the result is negative. Those who have a positive result are not allowed to return to school. Parents need to upload the rapid test to the Parent App every day for our staff or the school bus company's staff to check before entering the campus.
Snack Time Resumption
The school will resume the arrangement of eating snacks at school on 6th February 2023. Students will be separated by an anti-epidemic partition during snack time. Students are allowed to remain using water bottle of their own. Please find the snack time arrangement according to the followings:
AM & PM classes:Parents can prepare snacks for their children every day or order snack from the contractor that school has appointed
Whole- day classes:Resume payment of meal fee starting from Feb. From 6th February 2023, snacks before and after nap time will be provided to students. However, the afternoon snack between 6 – 17 Feb, 2023 will only be provided to students who fulfil the latest vaccination requirements(by 31st Jan 2023) and is successfully applied for school care service in the afternoon.
Adjustment of whole-day class arrangement
Resumption of whole-day class
All whole-day students will be able to attend face-to-face classes again in the afternoon starting on 20th February, 2023(Monday). All "Learn from Home" classes that were initially scheduled from 4:00 pm to 4:30 pm each day will be canceled at that time. For parents of whole-day students, please pay attention to the following important information:
Students will take a nap at school on an individualized children's bed after finishing lunch and toilet time. To decrease the risk of cross-infection, each bed is also surround by an anti-epidemic partition and is cleaned and disinfected every day. Parents must also prepare the bedding and place them inside the Duvet Bag (the school will give one to all whole-day students for free in this school year). Please bring along the Duvet Bag on Mondays (or the start day of a week) and take it home to clean on Fridays (or the last school day of a week). Please find the following measurements of the sizes for your reference:
– Pillow:30cm x 48cm
– Blanket:92cm x 150cm
– Mattress:59cm x 126cm (The size of the bed)
Starting from February 2023, all whole-day students will be required to pay meal fees (including morning snack, lunch, and afternoon snack). The fee will be collected in addition to the school tuition fee every month. Furthermore, if students fulfil the latest vaccination requirements(by 31st Jan 2023) and is successfully applied for school care service in the afternoon section, their lunch will be given beginning from 6th Feb 2023. Parents will no longer be required to prepare lunch for their children.
Class dismissal arrangement:
Time of class dismiss will be resumed to normal, please pay attention to the pick-up time:
| | | |
| --- | --- | --- |
|   | Entering Time | Leaving Time |
| Nursery (PN) | 8:30 – 8:45am | 4:15pm |
| Kindergarten (K1 – K3) | 8:30 – 9:00am | 4:30pm |
Parents of students who now take the school bus service should be aware that the bus arrangement will be adjusted. The school bus service agency company will arrange and notify parents. Please wait patiently for the new arrangement.
Time adjustment for interest classes and extracurricular activities
All interest courses and extracurricular activities in our kindergarten will take place after all classes. The time will be changed to 4:30-5:30 p.m. Please pay attention to those who are concerned.
Thank you for understanding that differences might occur between us and others kindergartens/nursery schools, because of the diverse operating modes of them and unique set of operational conditions. If you have any enquiries, please contact the Head Teacher, Ms. Ginny Wong at 2702 7188 / 2702 7838.
Yours Sincerely,
Fun Creative Kindergarten
Fun Creative Anglo-Chinese Nursery
---
2022/23 "My Pledge to Act – Be grateful and treasure what we have, stay positive and optimistic" Scheme (K2 & K3) Visiting in Hong Kong Museum of History
2023-01-03
3rd Jan, 2023
Dear parents,
The "My Pledge to Action – Be grateful and treasure what we have, stay positive and optimistic" Scheme has been implementing for a while so far. The kindergarten has arranged a visiting in "Hong Kong Museum of History" for K2 and K3 students, to enhance their initiative of exploring history, and to cultivate their interest in knowing about Hong Kong and Chinese culture which helping students to develop better sense of identity (to respect cultural difference for NCS students), learning to treasure what we have nowadays as well. Please find the activity details below:
Date

17th February, 2023 (Friday)

Time

10:00am – 1:30pm

Fees

Free

Dress-cord

Neat Winter Uniform (bring party bag, water bottle, napkin and the smart student card)

Parent Volunteer

6 parent volunteers are required, priority to PTA Members and the members of PTA Volunteer Team. If there's vacancy, it will be allocated by lucky-drawing. Parent volunteer mush arrive at the kindergarten on the activity at 9:30am.

Remarks

1.     Students who are not joining the above activity can come to school as usual.

2.     All participate students should come to school in the morning as usual, but to be picked up at 1:30pm. Parents, please bear with us if any delay of dismissal time occurred due to traffic conditions.

3.     The regular school bus service will be provided in the morning but the afternoon due to the changes of dismissal time, parents should come to the kindergarten at 1:30pm to pick up their child. For those students who are not joining the above activity, school bus service will remain as usual.

4.     All participate students should wear the "Commitment Badge" on the date of the above activity.

5.     Parents can prepare some snacks (simple and easy to eat by the child) for their child. The class teachers will let participate students eat the snacks before going to the museum.

6.     If the above activity has to cancel due to whether or any reason of class suspension. It will be canceled.
Parents should sign this e-notice on or before 10th Jan, 2023(Tue) no matter agree to join or not. If you have any enquiries, please feel free to contact the Head Teacher, Ms. Ginny Wong at 2702 7188 / 2702 7838.
Your Sincerely,
Fun Creative Kindergarten
Fun Creative Anglo-Chinese Nursery