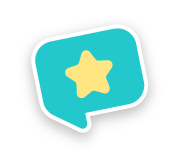 December
2021/22 Recruitment of "Parent-Teacher Association"
2021-12-17
"Parent Teacher Association" of the kindergarten is formed by 50% of parent committee members and 50% of teacher committee members. Through regular meetings, the committee should support in organizing parent-child activities and the work of home-school cooperation. The kindergarten would now reorganize the "Parent Teacher Association" (as the first PTA of the kindergarten) and would like to recruit voluntary members to join us! Please find the main roles of PTA below:
| | |
| --- | --- |
| 1.   Chairman of PTA | An applied parent after election elected by the whole school |
| 2.   Vice-chairman of PTA | The school principal |
| 3.   Committee of PTA | The elected parents and teachers, to be the volunteer, accountant, clerk etc.. |
For parents who are interested to become a committee of our PTA, please find the application form here. And feel free to contact the school at 2702 7188 / 2702 7838 for enquiries. 
---
2021/22 "Little Healthy Fighter"Award Scheme"
2021-12-10
To echo the "StartSmart" campaign initiated by the Department of Health, the Education Bureau and the Leisure and Cultural Services Department, we would like to invite your child to participate in the "Little Healthy Fighter" scheme. "Little Healthy Fighter and Healthy Living Logbook" will be distributed to you as a record (Certification will be given to students by following the criteria listed). We hope to encourage your child to having healthy snacks only once between main meals on a single day (Challenge 1), and play parent-child physical games every day (Challenge 2).
Parents can participate with your child from 12th December 2021 (Sunday) to 8th January 2022 (Saturday) for 4 consecutive weeks. Please bring your logbook back to school on or before 14th January 2022 to your class teachers. The kindergarten will distribute a certificate according to their level of completion.
Please feel free to contact the school at 2702 7188 / 2702 7838 for enquiries. 
---
2021/22 Postponement of Parents-child School Trip
2021-12-01
According to the local pandemic prevention measures, the Parents-child School Trip originally scheduled on December 4, 2021 will be postponed to second semester (if the epidemic prevention measures are compatible with the school trip plan), parents will be informed of the details by then. For any enquiries, please free feel to contact the head teacher, Ms. Ginny Wong, at 2702 7838 / 2702 7188 for any enquiries.
Please feel free to contact the school at 2702 7188 / 2702 7838 for enquiries.