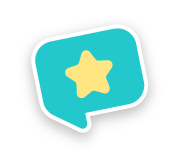 2022/23 Parental Seminar: "Tips of Intergenerational Parenting"
2022/23 Parental Seminar: "Tips of Intergenerational Parenting"
2023-01-30
30th Jan, 2023
Dear parents,
We are honored to invite the director of Positive Parents Academy – Mr. Ringle Leung to serve as the consultant of the PTA, and provide parents with different types of training about positive parenting, including various parent lectures on the online learning platform, in the hope that parents can improve their personal sense of well-being, enhance the ability to regulate emotions, communicate with children in a respectful and cooperative manner, infect children in a positive way, reach a more unified home-school cooperative relationship with the school, and focus on solving children's problems.
Therefore, seeing that most families in our kindergarten have grandparents or nannies to take care of their children at home, intergenerational education has become a common phenomenon, and all parenting models have a positive effect on children's physical and mental development. We must understand the pros and cons of intergenerational education, give full play to its advantages while maintaining a good family relationship, so that intergenerational education can become a great help for children's growth. On February 25, 2023 (Saturday), our kindergarten will hold a parent seminar on "Tips of Intergenerational Education" delivered by Mr. Ringle Leung. Parents and grandparents of the students are welcome to participate. Please find the details below:
Topic

Tips of Intergenerational Education

Date

25th Feb, 2023 (Sat)

Location

Fun Creative Kindergarten

Time

10:30 – 11:30am

Target

Parents of Fun Creative Kindergarten's students

Fees

Free

Medium

Cantonese (English translation cannot be provided as the seminar host by a third party)

Quota of Participants

50 persons

*    maximum 4 person to attend per family

*    if the applicants exceed the quota of participants, priority goes to PTA member. The rest will be assigned by lucky drawing

Remarks

Parents attending the seminar are required to take a rapid antigen test of COVID-19 on the day, and only enter the school after obtaining a negative result, so as to prevent the virus from spreading at the kindergarten and affecting the health of teachers and students.
Your Sincerely,
Fun Creative Kindergarten
Fun Creative Anglo-Chinese Nursery