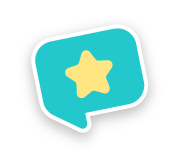 2021/22 Updated School Calendar of Second Term
According to the announcement about all schools' campus will be used for "Universal Community Testing Programme", so all students will have their summer holidays earlier in this academic year made by the Hong Kong government, the kindergarten has arranged the followings based-on the school practical operation and the syllabus of the curriculum:
Originally, the summer holidays of this academic year are 4 weeks from 18 July to 10 August 2022. Now the Summer holidays will be changed to 4 weeks from 21 March to 2 April 2022 and 1 August to 12 August 2022. Students do not have to attend any lessons during the summer holidays.
Parents should come to the kindergarten between 4 March to 5 March 2022 to pick-up the "Learn from Home" materials of 7 March to 18 March (two weeks) as arranged earlier.
Please feel free to contact the school at 2702 7188 / 2702 7838 for enquiries.