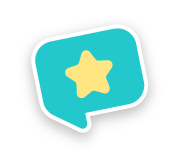 2021/22 Postponement of K2 Wetland Park Exploration
Due to the outbreak of Omicron Variant of COVID-19 in Hong Kong, the Hong Kong Wetland Park has informed the kindergarten on 7th Jan 2022 that they will be temporary closed according to the government policy. The field trip to Hong Kong Wetland Park scheduled on 13th Jan 2022 (Thursday) for K2 students will be postponed until the Wetland Park re-open (If the school is not available on the reopening date according to the school calendar, the field trip will be cancelled without further notice). All students should come to the school as usual on the day (please wear neat sport uniform; enter and leave the school as normal: 8:30am – 12:00pm), as well as the school bus service, parents should drop off and pick up their child accordingly.
Please feel free to contact the school at 2702 7188 / 2702 7838 for enquiries.